Personal Network. Personalized Care.
WHYZE Health was built to empower patients. Traditionally, every provider from whom you receive care maintains their own private personal health file. This creates a series of siloed records that individually only show part of your health journey.
With WHYZE Health, your personal data is yours, which means you choose who has access and contributes to it. As you build a trusted healthcare network, your personal record becomes more detailed, reflecting a fuller picture of your health history and enabling better, more informed care.
Chronic Conditions.
Latest Treatments.
Managing chronic conditions can feel like a full-time job, so WHYZE Health utilizes a vast, continually updated pool of data to help guide proven, effective methods for achieving better patient outcomes. We also encourage you to stay actively involved in your treatment by providing feedback to your providers, letting them know your experience firsthand so they can better tailor your personal care.
Plus, you can easily engage in an informed remote management plan with healthcare providers through your personal patient record and connection options.
Powered by AI.
Controlled by You.
The use of artificial intelligence (AI) in healthcare has made it easier than ever to hand the power to you. Utilizing anonymized data, users choose to share, our platform collects and analyzes information to provide comprehensive, up-to-date insights based on real-world evidence from other patients. WHYZE Health's dashboards provide insights to help guide more informed care options for you and your provider. The advanced AI even looks for trends and early warning signs in your data.
Additionally, when you opt-in to sharing with payers and the pharma and medtech industries, you provide data that shapes treatment and cost decisions, benefiting patients just like you.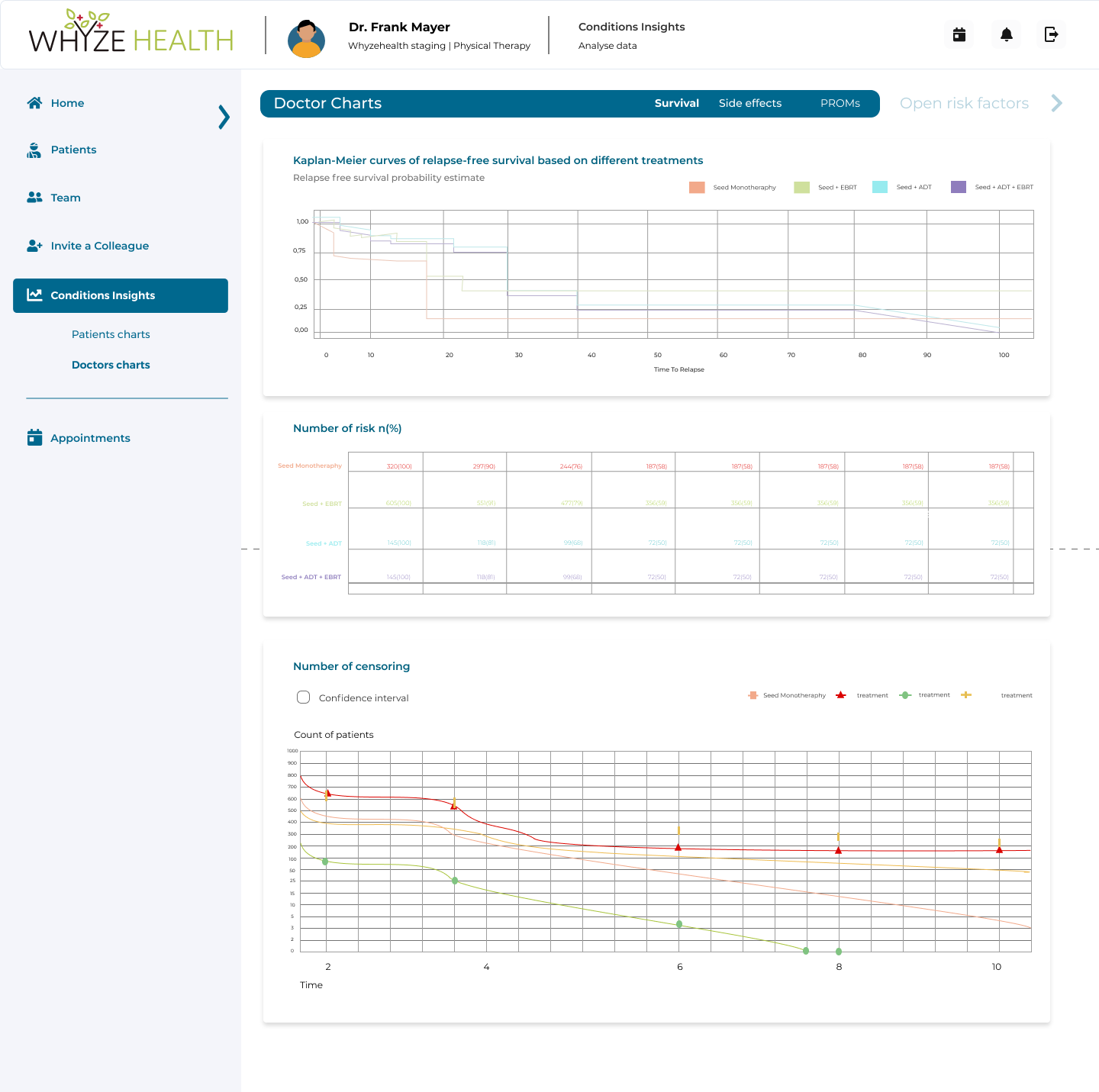 Safer Information.
Better Outcomes.
We store your health information on our encrypted digital platform, securely connecting all authorized stakeholders to your data with state-of-the-art encryption technology.
When you choose to securely share your personal health data with your network of providers, you benefit from care that takes your whole history into account.